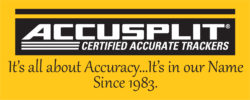 AE1600 Super Thin Pedometer Series
Three Exclusive Pedometer Models to Choose From
High Quality Pedometer
• Three exciting pedometers, in a new low-profile slim case.
• All models feature an automatic activity timer that records your daily "active time,"
• 5-Step Display Delay Function that prevents
false steps from being tallied.
>Click here for User Instructions<
Magnum XL digits for easy readability.
Individual models also feature:
• AE1620: A simple, steps only unit.
• AE1640M4: Includes two step memories plus distance counter.
• AE1690: Shows steps, distance, and calories burned.
AE1600 Packages Include:
➣ AE1600 Series Pedometer
➣ 3-Way Pedometer Leash System
Functions AE1640M4
Step Counter 100,000

(2 Memory)

Distance (1 Memory)
Functions AE1690
Step Filter
Memory
Step Counter
Distance (MI/KM)
Auto Activity Timer
Calories
Clock
Scan
Features AE1690
Pedometer Engine TW15MG™ 

Display Size is XL

Comes with a Leash Slot w/attached Leash  

Warranty 5 Year DUAL No Proof & Proof of Purchase Limited Warranty 

Case Material is ABS 

Clip Material is Plastic 

Battery / Life (Incl) LR43 18 Months