Ask Mr. Pedometer and Friends…
Q:  Mr. Pedometer, aren't you forgetting something?  Isn't May Women's Health Month?   
A: OOOPS!  Thanks for the reminder!  This is Women's Health Month and there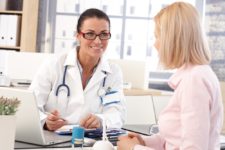 still is time to encourage the women in your life to get their annual physicals, including mammograms.
I am told that neither procedure is anyone's favorite, but an important part of wellness is preventative care.  An annual check-up with one's doctor, followed by referrals for lab work and (for females) a mammogram, may be what prevents a premature death.
National Osteoporosis Awareness and Prevention Month
It is no coincidence that May also is National Osteoporosis Awareness and Prevention Month. One out of every two women (and one in four men) over age 50 will have an osteoporosis-related fracture in their lifetime.  Even more shocking:  Twenty percent of seniors who suffer a hip fracture die within one year!  Check with your doctor to see if your Medicare coverage will cover the cost of a bone mass measurement procedure (which is quick and painless).
Better still, make sure your diet includes foods rich in calcium and vitamin D.  Doing regular weight-bearing exercise – such as walking – also can help prevent osteoporosis in women and men.
For more information on Women's Health topics check out this resource from The Office on Women's Health. 
EAT RIGHT,
MOVE MORE,
AND SLEEP WELL,
FOR A HEALTHY, LONGER LIFE!